Men of the world, David Beckham has a message for you: Moisturize. "It's the biggest thing," he says in a London warehouse-turned-nightclub where he's launching a grooming brand, House 99, in partnership with L'Oréal SA. The soccer superstar has long tapped his appeal both as a skilled midfielder and as a style icon with trendsetting hairdos to win endorsement deals from the likes of Adidas AG and Giorgio Armani SpA. In the L'Oréal venture, Beckham will pitch face creams, beard oil, and pomades designed to help buyers nail his slickbacks and pompadours. While men in the past might have balked at using, say, a $26 eye-brightening balm, "now it's so accepted," he says. "The majority of guys I know do look after themselves."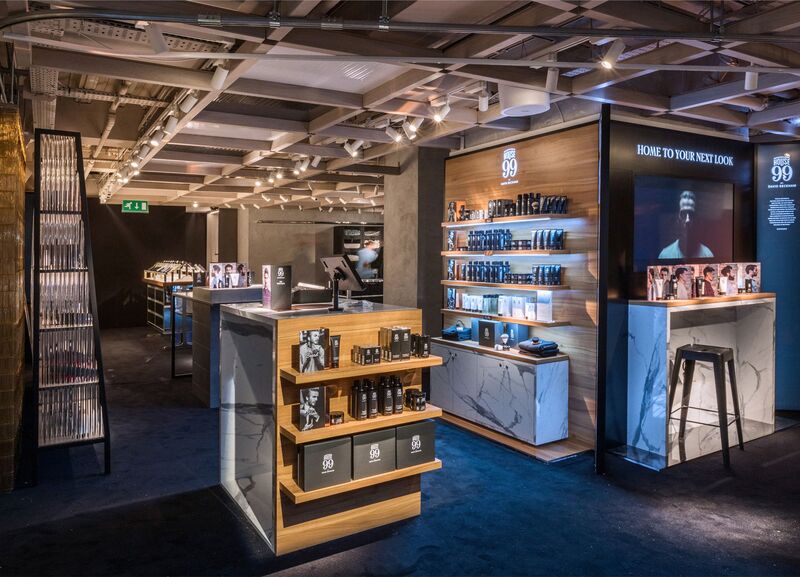 L'Oréal's stable of brands such as Maybelline and Urban Decay have made it the global leader in makeup, accounting for a fifth of the market—about double the share of No. 2 Estée Lauder Companies, according to researcher Euromonitor International. But in men's grooming, it's behind Procter & Gamble Co. (the owner of Old Spice and Gillette) and Unilever Group, with its Axe deodorant and Dollar Shave Club. As the market for shaving supplies slows—a survey by Braun found that half of European men sport facial hair—L'Oréal says it can close the gap with the leaders by persuading men to spend more on hair- and skin-care products. "There's a growing interest in grooming around the world," says David Fridlevski, general manager of House 99 and Biotherm, another L'Oréal unit that Beckham has endorsed since 2015.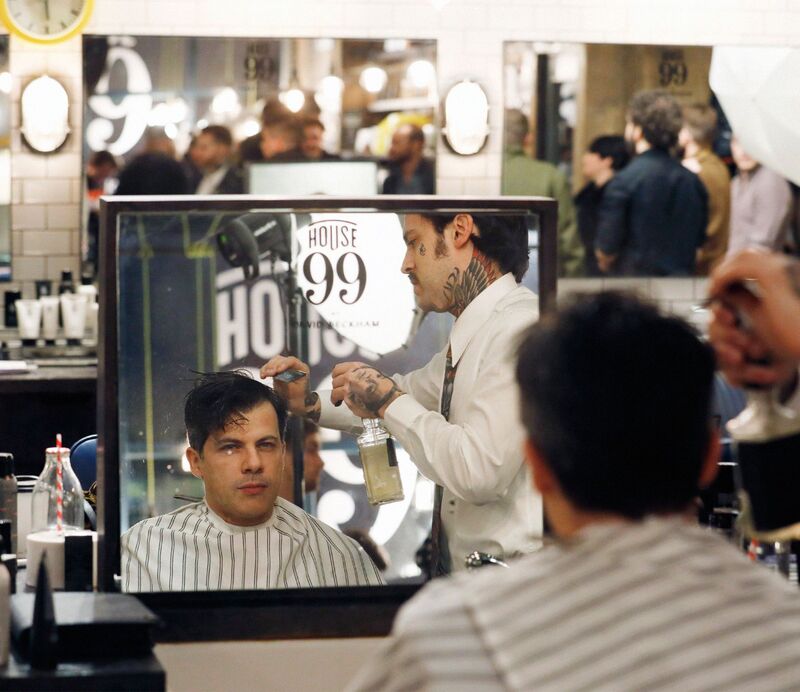 Men's grooming isn't new—Beiersdorf AG introduced Nivea for Men in 1986—but the category is gaining in importance. Euromonitor predicts global sales of men's toiletries, shaving products, and fragrances will top $50 billion this year as big companies expand their offerings and newcomers jump in. With upstart skin-care brands such as Aesop and Scrubd attracting more men, L'Oréal has introduced tattoo cream and beard cleaner under its Men Expert label, Unilever is beefing up its Dove Men+Care line, and Beiersdorf in November expanded a partnership with Real Madrid to promote Nivea products.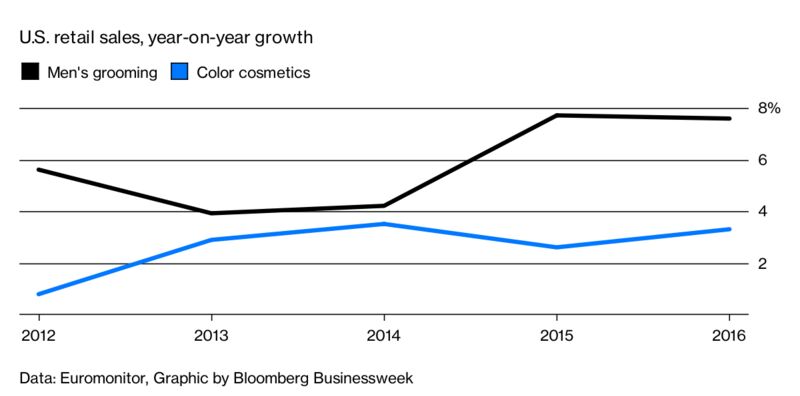 Red carpet host Ryan Seacrest teamed up with Beverly Hills dermatologist Harold Lancer to create a brand sold at Sephora. Cincinnati Bengals linebacker Karlos Dansby co-founded a company called Montez Renault that offers scrubs, cleansers, and lotions. And MMUK, an online retailer that sells men's makeup, this spring will start selling its "manscara," "guyliner," foundation, and concealer in a shop in the British seaside resort of Brighton.
For House 99, L'Oréal plans to follow the playbook of its women's cosmetics units, which build communities of YouTube and Instagram influencers who film tutorials and swap tips and tricks. While there's less online buzz about men's grooming, Fridlevski says it's growing fast. A few hours before Beckham's event in the club, Fridlevski mixed with a crop of bearded and tattooed models and lifestyle bloggers at Ruffians Shoreditch, an East London barbershop where a shave will set you back £55 ($76). "You know how many posts there are on Instagram with the hashtag 'beard?' " Fridlevski enthuses. The answer is 29 million—more than for "soccer," meaning photos of a cool goatee might get as many likes as a video of one of Beckham's classic bending free kicks.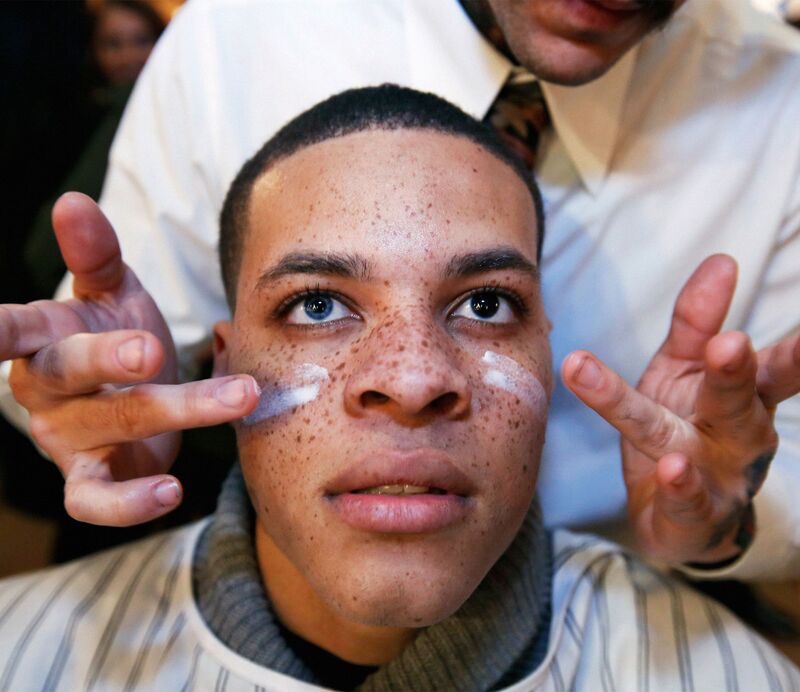 With the soccer star said to weigh in on everything from product formulas to package design, House 99 could offer the authenticity and credibility younger consumers crave, says Gachoucha Kretz, a marketing professor at the HEC business school in Paris. Beckham's stellar career at Manchester United, Real Madrid, and later the Los Angeles Galaxy, his well-manicured fashion savvy, and his reputation as a devoted father and husband give him a broad appeal that will help bring skeptics to the brand, Kretz says. "If there's a guy who can convince men to use more cosmetics, it's Beckham," she says. "He's multifaceted."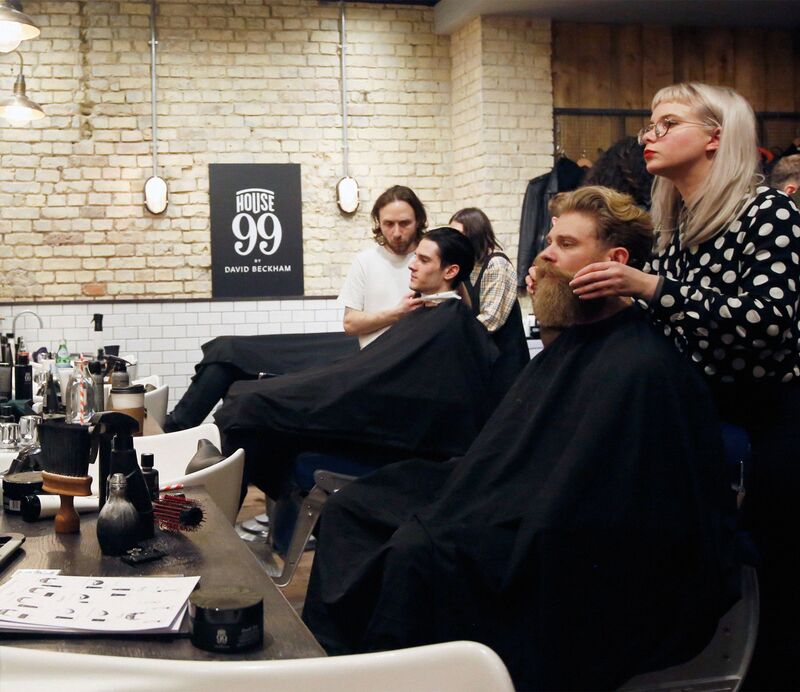 Beckham's retirement from soccer in 2013 hasn't stopped him and his wife, Victoria, a designer and former Spice Girl, from expanding a business empire that trades on their celebrity. Beckham Brand Holdings, which oversees the couple's endorsements and other endeavors, had 2016 revenue of £46 million. Their ventures include the Victoria Beckham clothing label (which in November got $40 million in private equity funding), a stake in a Miami soccer team, and now a minority share in House 99. That kind of deal, with more at risk than a simple endorsement contract, fits Beckham's changing strategy as he ages (he's 42). "I'm not always going to be able to be the face of things, so we want to create businesses where I don't have to be," he says. "Owning a business feels a lot better than just being the face." And even behind the scenes, it's good to keep that face well-moisturized.
BOTTOM LINE –
With sales of men's grooming supplies poised to top $50 billion this year, L'Oréal is launching a hair- and skin-care brand with soccer giant David Beckham.
Read more: http://www.bloomberg.com/news/articles/2018-03-07/david-beckham-s-latest-pitch-men-s-cosmetics