You think of airshows, you think plane orders. At the Singapore Airshow this week, the total value of commercial jet orders: Zero.
After about $88 billion announced for new jets at the Dubai Airshow in November, the Singapore edition drew a blank for Airbus SE and Boeing Co. While the city state traditionally hasn't been a venue for revealing multibillion-dollar contracts, there have been at least some orders in recent editions of the biennial show. The only civilian plane purchase announced this time at Asia's biggest airshow was from Bangkok Airways for four ATR turboprop planes worth $100 million.
"The Singapore Airshow comes off after Dubai," said Shukor Yusof, founder of aviation consulting firm Endau Analytics. "They have a disadvantage that it comes right after a major show. There has been too much optimism the last few years and airlines appear to have over ordered."
The pause in new orders comes as Airbus and Boeing pursue a 16,000-plane jackpot from the region, considered to be the fastest-growing market in the world. Boeing and Airbus already have won orders for more than 1,000 single-aisle planes from Asian discount carriers including Malaysia-based AirAsia, India's IndiGo and Vietnam's VietJet.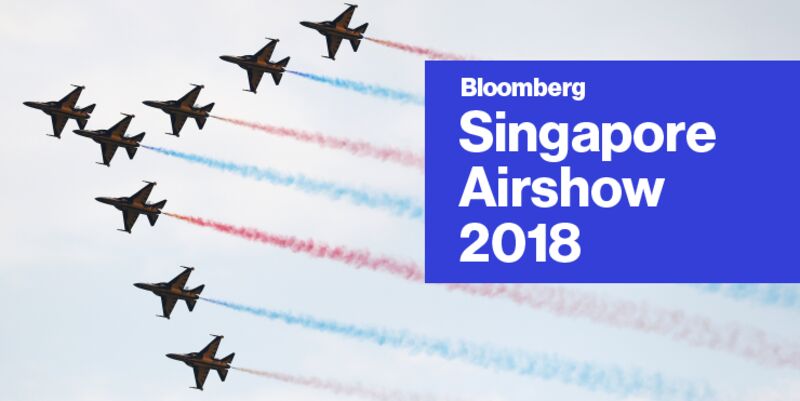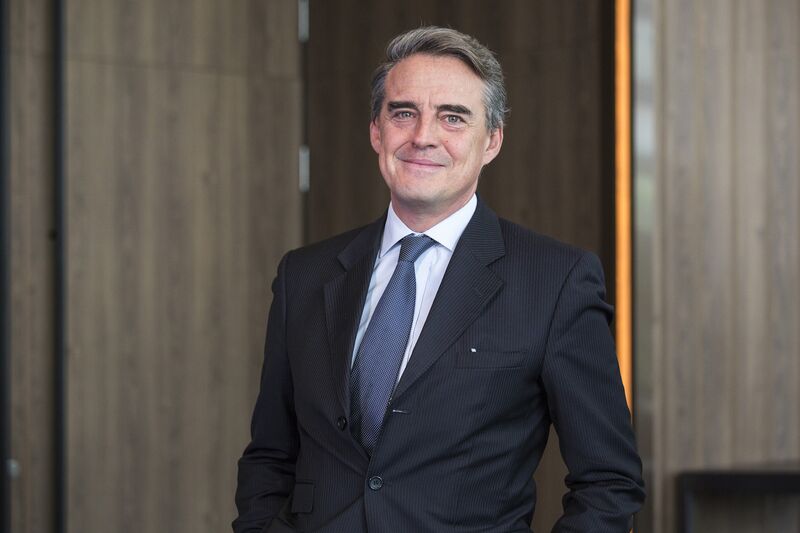 "I would like to imagine a future for aviation where airlines are as free as possible to meet the demands for connectivity," de Juniac said.
IATA, which represents 280 airlines comprising 83 percent of global air traffic, said airport ownership should be with governments, as private owners have failed to deliver on their promises.
19-Hour Marathon Flight
Not only are there more routes, but flights are getting longer too. Get ready to stand up and stretch you arms and legs, as ultra-long haul flights make a comeback, testing your physical and mental endurance.
Can Science Beat Jet Lag? Airlines Seek Help for 19-Hour Flights
Qantas Airways Ltd. is due to start a 17-hour non-stop service from Perth in western Australia to London, and the airline is working with scientists in Sydney to discover ways to limit body-clock breakdown.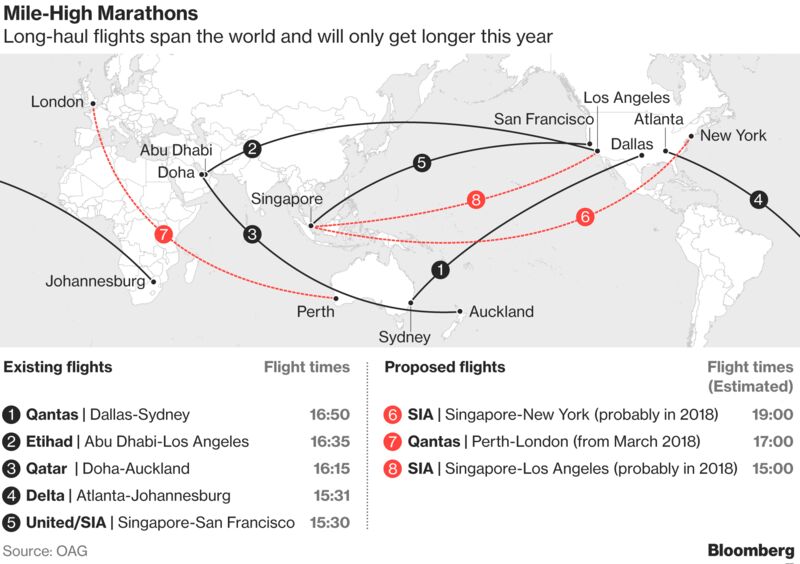 Coming soon, a Singapore-to-New York service could be as long as 19 hours.
C Is for China
The boom, of course, is being driven by China, and in a country of 1.3 billion people, there are an awful lot of 1 percenters. 
With China poised to take over the crown of the world's biggest aviation market, and Beijing preparing to open the planet's busiest airport, Gulfstream Aerospace Corp. is counting on China's freshly minted billionaires to boost sales of its private jets that can cost $70 million each. The demand in China is primarily for large cabin aircraft "that will allow Chinese companies to fly non-stop to many destinations around the world," Scott Neal, senior vice president for worldwide sales, told Bloomberg Television's Haslinda Amin in an interview at the show.
HondaJet, the business aircraft developed by Honda Motor Co., also sees big prospects in China and Southeast Asia as wealthy individuals seek out the lightweight plane. Entrepreneurs and young businessmen are starting to realize that a small business jet isn't a luxury, "but more like a productivity tool to boost their business," Honda Aircraft Co. Chief Executive Officer Michimasa Fujino said in a separate interview with Amin.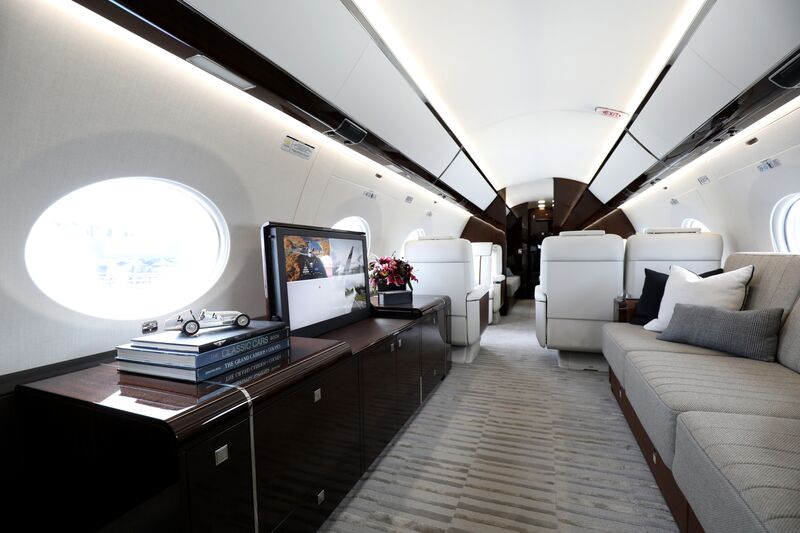 Shrugging Off Fuel Scares
Asia's aviation market is so strong at the moment that one of the industry's biggest bugbears is barely creating a ripple. Surging oil prices usually mean trouble for aviation executives in Asia, where spending on jet fuel can sometimes account for more than half of an airline's operating costs. So far at least, airline executives aren't sweating it, thanks in large part to the region's remarkable travel boom and steadily expanding passenger market.
In markets such as India, China, Vietnam and Indonesia, so many new fliers are coming on stream every year that airlines aren't having difficulty filling at least 90 percent of seats. On top of that, a new generation of fuel-efficient aircraft from Airbus and Boeing are helping carriers cope with the spike in oil prices, they said.
A Drone for Everything
Beyond the fanfare of the flight displays, in the exhibition hall, hundreds of stands show off the industry's future, and the rise of the drones continues unabated. From mockups to production models, there are drones that fly in underground tunnels, deliver packages, film 4K panoramic video, get you to work, spy on your neighbor, bomb terrorists, fight fires and a whole lot more.
With millions of drones being sold each year, and the price falling, more attention is being paid to how to manage the flights of all these craft and how to prevent attacks using swarms of small unmanned aerial vehicles. British firm Aveillant offered its Gamekeeper "holographic radar," while a crowd favorite was local company TRD Consultancy Pte. with a portable rifle-sized drone jammer.
Read about the equipment on display at the show
Read more: https://www.bloomberg.com/news/articles/2018-02-09/drone-destroyers-19-hour-flights-what-s-next-for-asia-s-skies