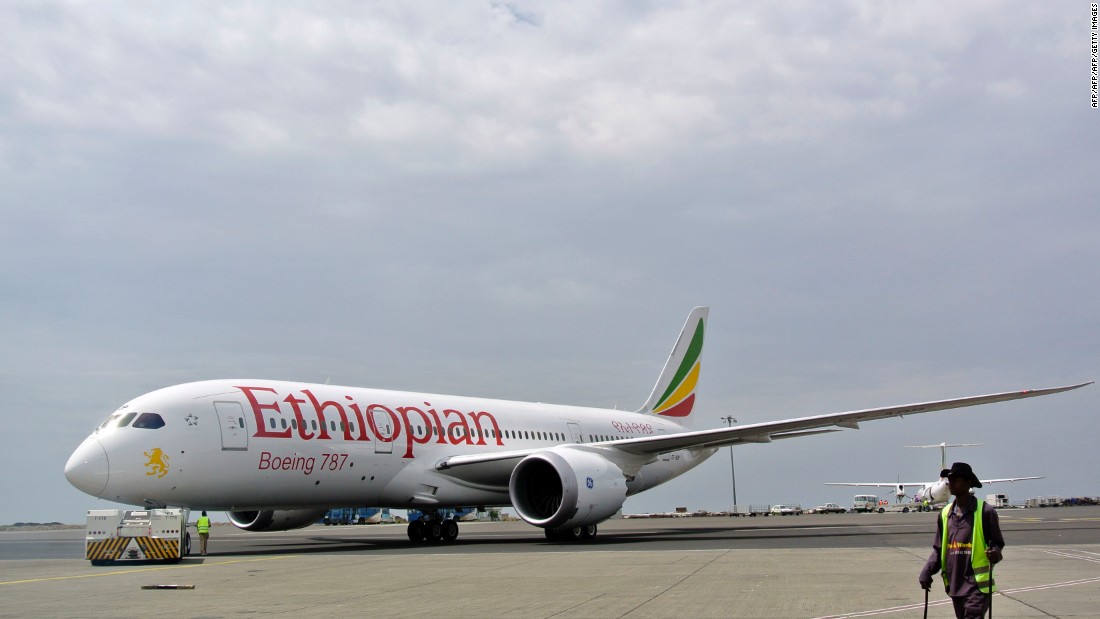 (CNN)Ethiopian Airlines is the frontrunner to manage Nigeria's new national carrier, its chief executive has announced.
After enjoying a very successful financial year in which it carried its 10 millionth passenger,
Ethiopian Airlines
claims it is in the lead to take that role.
"We are among a small group with an interest in establishing a national carrier (in Nigeria)…we do not know the results (of the tender), though we are frontrunners," Chief Executive Tewolde Gebremariam told a news conference in Ethiopia's capital.
The decision to make Nigeria Air a public-private partnership, 15 years after the last national carrier ceased operations, allayed fears in the country over the government's ability to sustain an airline because of the country's patchy history with previous national carriers.
"The (Nigerian) government will not be involved in running it or deciding who runs it," Sirika had said at a press conference unveiling the new airline in July.
Sirika has downplayed Gebremiam's claims that Ethiopian Airlines is in the lead to manage Nigeria Air.
"I don't know about Ethiopian Airlines or any other prospective investors being favorites or frontrunners to establish and manage Nigeria Air," he told the News Agency of Nigeria Tuesday.
Sirika said ongoing discussions with prospective partners and investors are not limited to the establishment of a national carrier.
"There are other components of the Aviation Roadmap for which investors are being sought."
"These include the establishment of an MRO center, cargo terminals, Concession of airports, establishment of an Aviation Leasing Company etc."
He assured the public and potential partners that the process would remain open, accountable and transparent.
Nigeria's federal government has experienced many difficulties in its efforts to create a new national carrier since Nigerian Airways ceased operations in 2003.
In the past, investors such as British billionaire, Sir Richard Branson and Nigerian entrepreneur, Jimoh Ibrahim withdrew their involvement in previous carriers, citing mismanagement and corruption.
Ambitious plans
Some may see the involvement of Ethiopian Airlines as a welcome development.
The state-owned airline has experienced rapid growth in recent years, emerging as Africa's biggest airline by revenue and operating profit, according to the International Air Transport Association.
Ethiopian Airlines is launching new routes from Addis Ababa to
Jakarta
,
Chicago
and
Geneva
in the coming months.
Managing Nigeria's national carrier will also be consistent with its investments in recent times.
Ethiopian Airlines is looking to fend off competition from South African Airways, the largest carrier by number of flights,
according to FlightGlobal
, EgyptAir, Royal Air Maroc and Kenya Airways.
Tewolde told CNN that Ethiopian Airlines is expanding into West Africa with Togolese airline ASKY Airlines. They're also doing business with Air Cote d'Ivoire, Congo Airways and have taken management of CEIBA International in Equatorial Guinea.
The airline has ambitious plans; Ethiopia is working with the Zambian government to relaunch their national carrier with a 45% stake, it also plans to establish a wholly-owned airline in Mozambique and has signed a contract to start an airline in Guinea. Ethiopian has also taken stakes in a
Chadian airline.
"Typically, they're taking a minority stake or around 50%. They tend to go into these joint ventures with local partners," said Oliver Clark, senior reporter at FlightGlobal.
Ethiopia's government has also announced plans to buy a 20 percent stake in Eritrea Airlines as part of the restoration of peace between the two neighbors.
Its foray into the Nigerian space will not be its first.
According to Tewolde, Ethiopian Airlines already has maintenance contracts with two Nigeria-based carriers, Arik Air and Medview Airline.
The airline is looking to make the Ethiopian capital a transport hub, connecting other African countries without long-haul capacity with continents around the world.
"It's trying to feed traffic from other African countries through Addis to then give them the connectivity to travel on to other continents, US, Europe and Asia in particular," Clark said.
Read more: https://www.cnn.com/2018/08/14/africa/ethiopian-airlines-nigeria-investment-intl/index.html