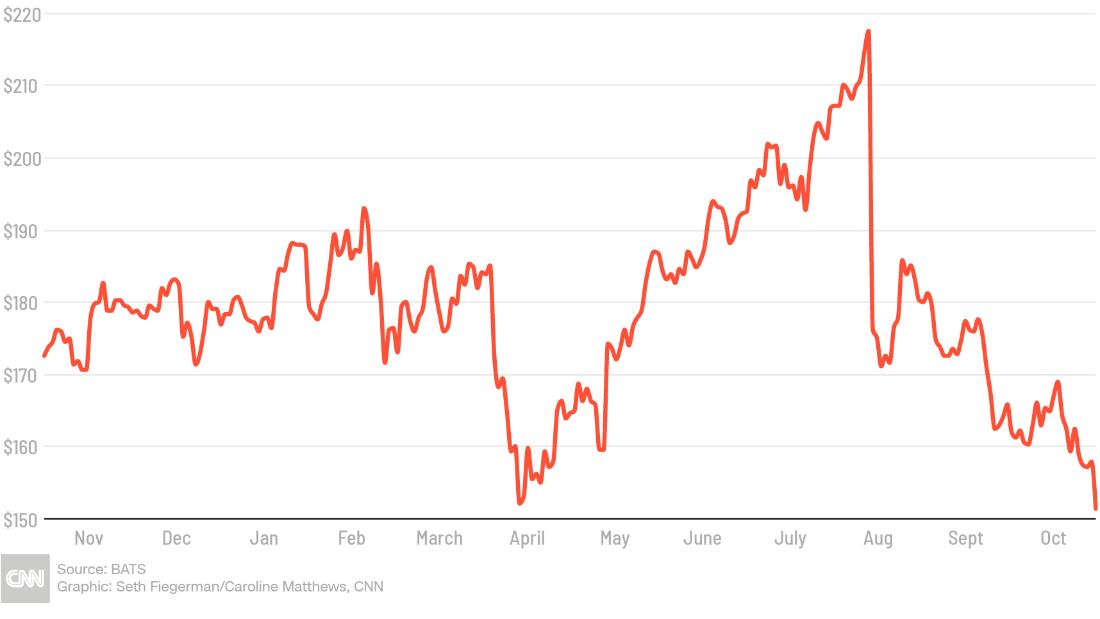 (CNN)Facebook is taking steps to address criticism that its platform has been hijacked by bad actors, but investors are bailing.
In fact, Facebook stock is hovering around its lowest point from the days after the
Cambridge Analytica data scandal
came to light in March and ignited a wave of consumer and regulatory scrutiny on both sides of the Atlantic.
Despite hours of testimony, a blitz of executive interviews and numerous tweaks to its privacy settings, Facebook has yet to put the Cambridge Analytica issue behind it. And now, Facebook faces the prospect of additional regulatory scrutiny after disclosing a new security breach affecting
nearly 50 million users
.
The longer the privacy backlash continues, not to mention ongoing concerns about election meddling, the more potential for damage to Facebook's core business.
"For the first time, we've heard some grumblings from the advertiser community that the hot water that Facebook is in politically is creating some hesitation on budget allocations (for some)," Ross Sandler, an analyst with Barclays, wrote in an investor note this week.
Adding to Facebook's uncertainty right now: The company is making a big bet across its products on Stories, a visual format popularized by Snapchat, but one with unknown potential for advertisers.
Facebook is in need of a "positive cataylst" to kickstart its recovery, according to Sandler. That could potentially come from a strong earnings report later this month, though Sandler thinks it's more likely Facebook stock stays in "purgatory" until early next year.
Read more: https://www.cnn.com/2018/10/11/tech/facebook-stock-dip/index.html