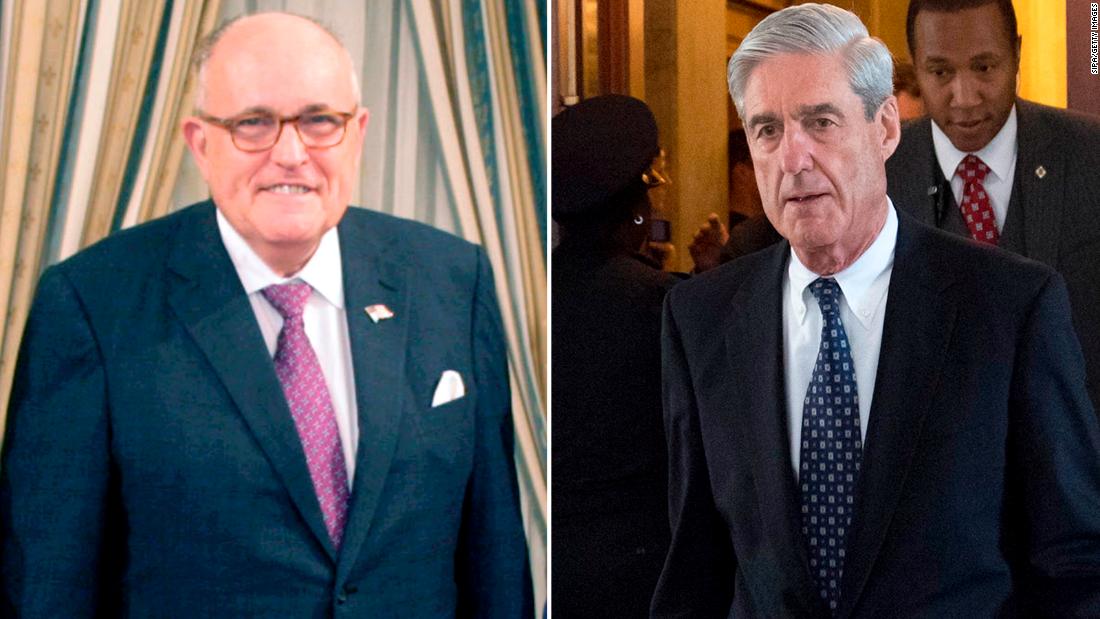 (CNN)Marc Mukasey, a longtime ally of Rudy Giuliani, is in talks to possibly join President Donald Trump's legal team, according to sources familiar with the matter.
Mukasey, a former federal prosecutor who leads the white-collar defense practice at Greenberg Traurig, has had a close relationship with Giuliani for years.
When Giuliani joined the law firm Bracewell he recruited Mukasey, then they left in January 2016 together for Greenberg. Mukasey, the son of former judge and former attorney general Michael Mukasey, worked for years as a federal prosecutor. Last week, after a trial, he won an acquittal for a banker accused of manipulating commodity prices.
Mukasey was in the running for the position of US attorney for the Southern District of New York. But ultimately Geoffrey Berman was named to the position.
Mukasey may have to overcome a conflict of interest since he represents Joel Zamel, an Australian entrepreneur who was questioned by Mueller's team. Last month, Mukasey said in a statement, "Joel and Wikistrat have only a tenuous connection to the special counsel's investigation and are cooperating fully."
Read more: https://www.cnn.com/2018/05/02/politics/marc-mukasey-trump-legal-team/index.html