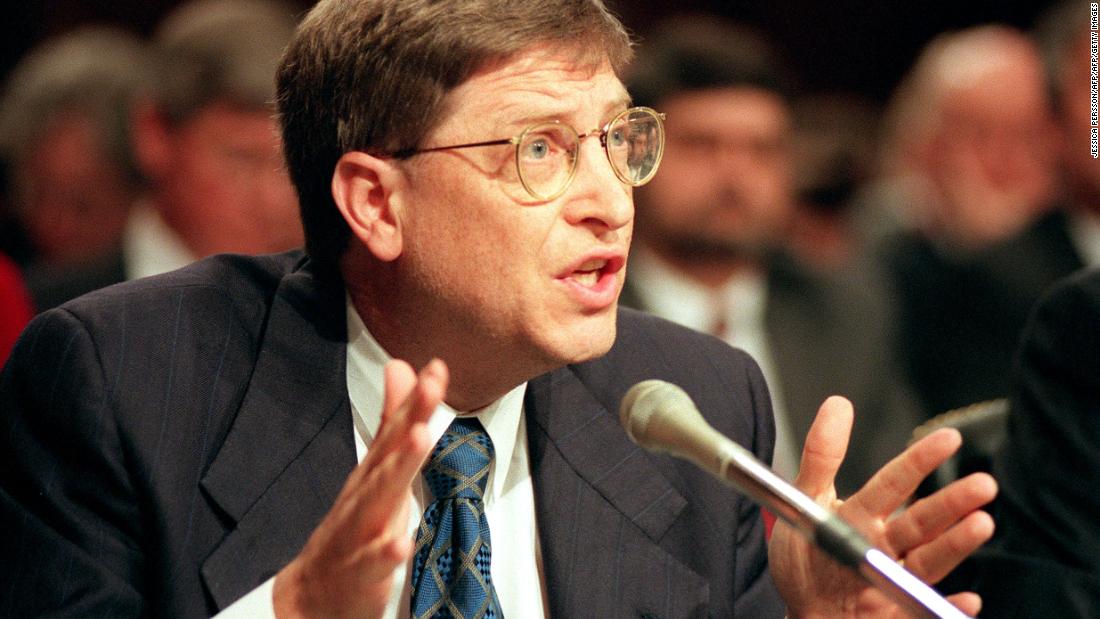 (CNN)One major tech CEO testifying before Congress isn't cool. You know what's cool? Two major tech CEOs testifying before Congress.
At that time, Zuck was a teen years away from inventing Facebook in his college dorm room. (I was playing Oregon Trail in my elementary school computer lab, years away from wasting time in my college dorm room using Facebook.)
This week, Zuckerberg was on the Hill to answer questions after the collection of Facebook user data by
Cambridge Analytica
, and his first appearance came before a veteran to these kinds of hearings: Sen. Orrin Hatch.
"Well, in my opinion, this is the most intense public scrutiny I've seen for a tech-related hearing since the Microsoft hearing that I chaired back in the late 1990s,"
Hatch said
.
Sidebar: Hatch has barely aged since that March 1998 hearing, which focused in on whether or not Microsoft had created a monopoly. You can see some of the testimony in the Instagram video above.
It's interesting that the hearings, despite tackling different territories of the tech industry decades apart, were similar in some ways. Senators brought up potential regulation, discussed impact on the economy and questioned how Facebook and Microsoft make their billions.
Read more: https://www.cnn.com/2018/04/12/politics/tbt-bill-gates-first-congress-hearing/index.html