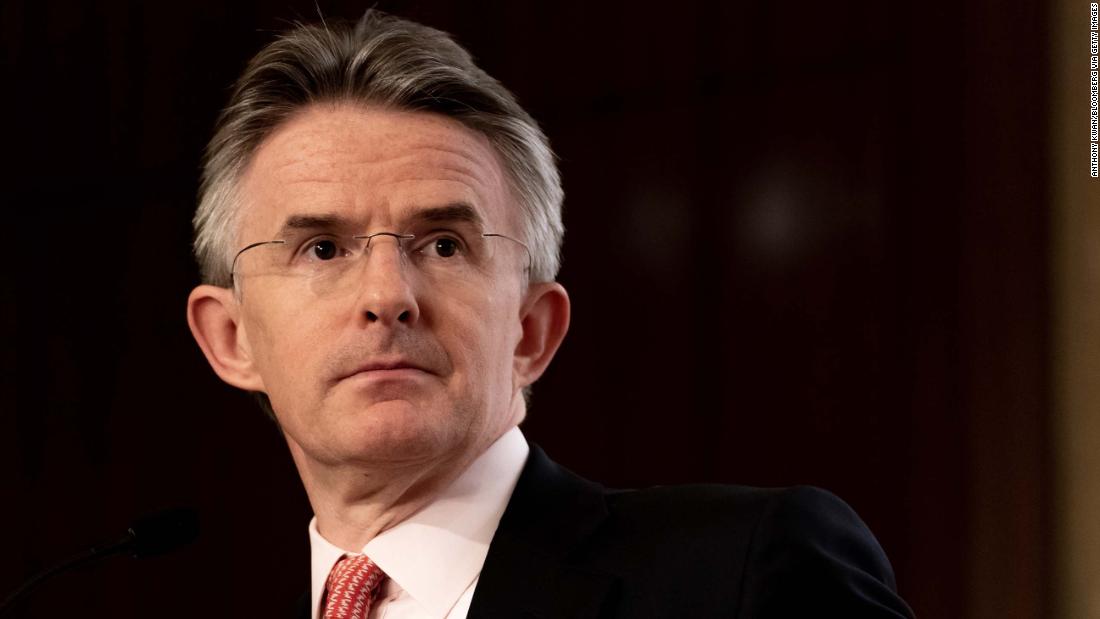 London (CNN Business)Saudi Arabia's isolation in the global business world deepened Tuesday as three of Europe's top bankers joined a growing list of executives who have pulled out of a high-profile investment conference in Riyadh next week.
Both executives were previously listed as speakers and both banks were strategic partners for the event. Neither bank would comment on the status of the partnerships.
Standard Chartered (
SCBFF
) CEO Bill Winters has also withdrawn, a spokesperson for the British bank said.
The exodus began last week amid mounting questions about Saudi Arabia's role in the disappearance of journalist Jamal Khashoggi at its consulate in Istanbul on October 2.
Sources told CNN on Monday that Saudi Arabia is preparing to acknowledge that
Khashoggi was killed during an interrogation that went wrong
. Saudi authorities have so far maintained that the Washington Post columnist left the consulate the same day he went in, but they have provided no evidence to support the claim.
Corporate America has been leading the exodus from the Future Investment Initiative, also known as "Davos in the desert."
Uber CEO Dara Khosrowshahi and Viacom (
VIAB
) CEO Bob Bakish dropped out last week, when most of the event's
international media partners
, including CNN, also withdrew.
They were followed Monday by the top executives of JPMorgan Chase (
JPM
), Blackrock (
BLK
), Blackstone, MasterCard (
MA
) and Ford (
F
).
The conference was used a year ago by Crown Prince Mohammed bin Salman as a showcase for Vision 2030, his plan to modernize Saudi Arabia's economy and end its dependence on oil.
But the unexplained disappearance of Khashoggi, a former Saudi government adviser turned critic, has already prompted other business partners to cut ties with projects that are central to bin Salman's dreams.
"What has reportedly happened in Turkey … if proved true, would clearly change the ability of any of us in the West to do business with the Saudi government," Branson said in a statement last week.
A second flagship project — a futuristic zero-emissions mega city
known as NEOM
— is also being shunned.
Dan Doctoroff, CEO of Alphabet (
GOOGL
) subsidiary Sidewalk Labs; Silicon Valley entrepreneur Sam Altman; Tim Brown, CEO of design company IDEO; former US Energy Secretary Ernest Moniz; and former European Commissioner Neelie Kroes have all said they won't work with NEOM despite being named as
senior advisers.
Read more: https://www.cnn.com/2018/10/16/business/saudi-arabia-hsbc-credit-suisse/index.html